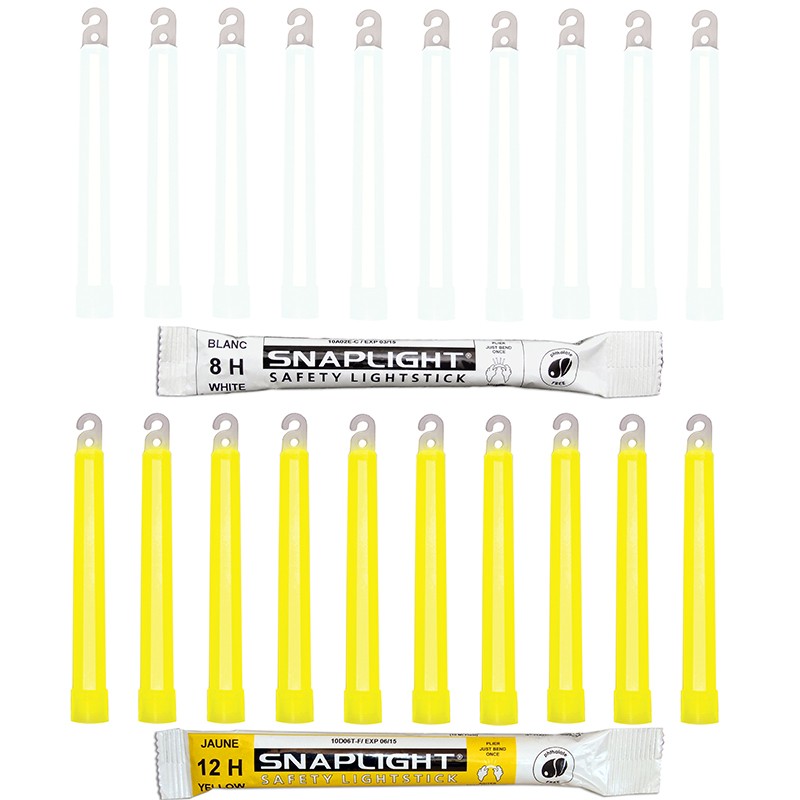  
Pack of 20pcs SnapLight 6'' (15cm) lightstikcs 10pcs yellow 12h and 10pcs white 8h
Pack of 20 6 inch SnapLight sticks 15cm (6 '') without phthalate composed of 10 yellow sticks 12h and 10 sticks white 8h.

Lifetime of 5 years as long as the sticks are kept in their original packaging.
Secure payment

Fast Shipment

Customer service
The Cyalume SnapLight lightstick is waterproof, phthalate-free and visible up to 1.6km. It produces no heat, spark or gas. It runs without batteries and does not require maintenance. Non-toxic and non-flammable.

    

Ideal for marking, identifying, signalling, as extra light and evacuation in case of power failure.

    

Suitable for all your outdoor sports at night or in the dark.

    

Recommended by the 240 Division for Safety at Sea and Inland Waters for Hull Boats under 24m.